About Us
PMA101, LLC was formed to provide value and results to those seeking to improve their lives. We serve others by providing value to their lives.
The products and services we offer are educational tools and resources to help you live a better life. We provide education, coaching and consulting services.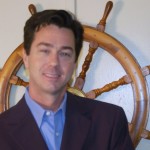 Barry Page is the publisher of PMA101, LLC. He is a Registered Financial Consultant and strives to help others achieve success. He is a native of Mississippi raised in the Meridian and Hattiesburg Public School System. He continued his education at the University of Southern Mississippi and received his bachelor's degree from William Carey College. His family resides on the Mississippi Gulf Coast in Ocean Springs.
Let's connect!
Facebook – https://www.facebook.com/pma101
Google+- https://plus.google.com/+pma101
Twitter – https://twitter.com/pma101