Business Opportunity
A business opportunity like no other… Because it's all about you. Discover why so many people are turning away from mainstream jobs and embracing the opportunity before them in the business of direct selling.
"The richest people in the world look for and build networks; everyone else looks for work."~Robert Kiyosaki, author Rich Dad Poor Dad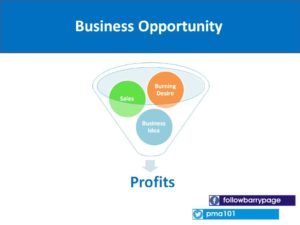 A business opportunity involves the sale or lease of any product, service or equipment that enables the purchaser or licensee to start a business. Unfortunately, most people invest in these start-ups without proper education.
We do not sell any particular product, our role is to help you find the right business to enable you to start earning profits quickly and increase your income. When you recognize your desire to change and embrace business, we will coach you on how you can get started and earning profits.
Business Opportunity
A job can earn you a paycheck, but a business earns you profits. And, like Jim Rohn said, "Profits are better than wages." This is your opportunity to start your own business in direct selling. And… you don't have to reinvent the wheel.
Many people believe that they can not be successful in selling because they just aren't wired to sell. The truth is, we are all salespeople and we have to sell every day. It's all in how you look at things, and anyone can be successful in direct selling. The best part is, you don't need a college degree or any special talent, you just have to have a burning desire to succeed.  And, you don't need a big investment to get started either.
Your Challenge to Succeed in Direct Selling
Do you have what it takes to be successful? If you think so, then this is your challenge to succeed. Just complete the simple form below to learn more about our private coaching that will allow you to catapult your income to the next level.
If you are family oriented and don't want to necessarily start a brick and mortar business, you may want to consider a family business that everyone in your family can benefit from. A mentor of mine once said, that everyone should be in the banking business. We're not talking about a physical bank here, but one that the family could use for financing. To learn more, check out this website, Family Bank Business.