How To Take Advantage of Opportunity
and Achieve Success
Opportunity is everywhere. If you learn to recognize and take advantage of the right opportunities you can achieve success in life. And, this Opportunity Road Trip was a huge success.
On the road for a week we were networking, planting seeds and launching new businesses. Everywhere we went, people were excited to learn about the business opportunity we were sharing.
The trip began in Covington, LA and I joined my friend, Captain Jack, in Ocean Springs, MS. From there our first stop was Gainesville, GA. Everywhere we went people were friendly and excited to hear about what we were doing. We were just having fun, reuniting with old friends and meeting new ones.
While in Georgia we did a little fishing on Lake Lanier. Now I'm really not much of a fisherman, but when you have a great guide like Randy Dover, even a novice can get lucky. That's how I achieved success and hooked this 25 pound striped bass! Check it out.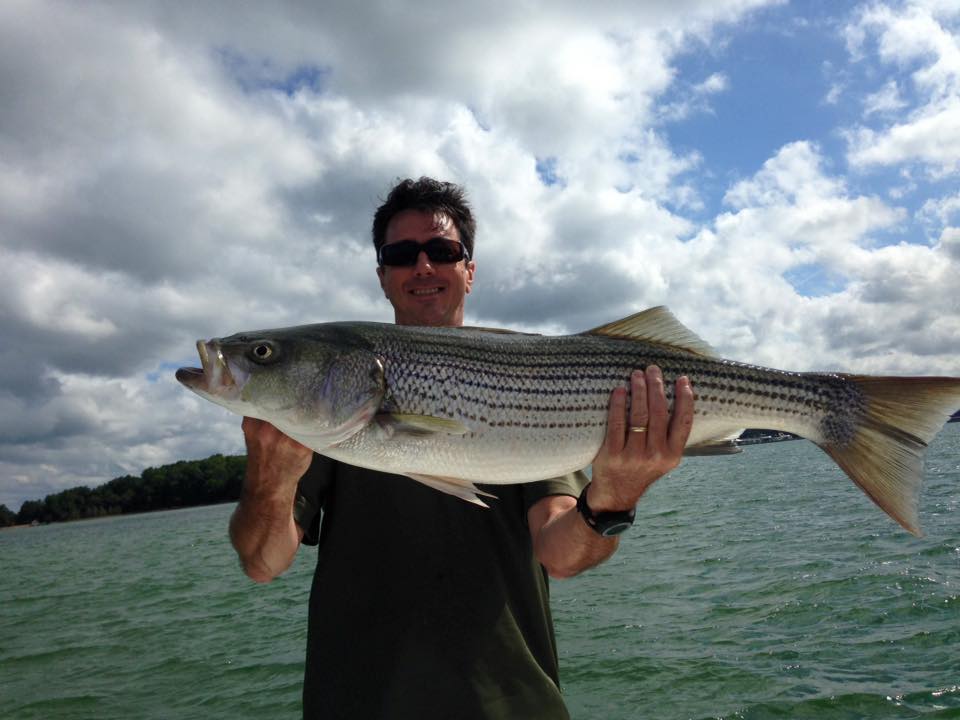 After we left Georgia we headed towards the mountains and stopped in Chattanooga, TN where we met some good people. We then traveled to Knoxville, which is such a great city with much to do and service minded volunteers. Here's more from Knoxville in a quick video.
When we arrived in Nashville we were amazed at the growth going on there. The Music City is alive and opportunity is everywhere. We had close to twenty people at an impromptu party, and everyone was amazed by what we were sharing. Lives are being changed here and entrepreneurs are seizing the opportunities.
So by now you're probably wondering, what does catching Striped Bass and visiting Music City have to do with you? Well maybe nothing… but I think they can tell you a lot.
You see while I was fishing, I noticed that our master guide had lots of things going on. He was navigating our boat in zig-zag motions as he glanced back and forth between his depth finder and sonar. Meanwhile he was strategically casting lines and giving us as many opportunities to catch large fish as possible. He was continuously watching each line to alert us of any possible bites and telling us when to reel them in, and when to be patient.
That's what makes a person successful in business and sales. You have to increase your probability for success by reaching out to as many people as possible. You have to take advantage of opportunity.
In Nashville, the skyline is full of cranes. Buildings are going up everywhere downtown, and businesses are capitalizing on the opportunity. When businesses are left alone to grow based on the market, they will flourish as long as long they pay attention to the indicators. The indicators are everywhere, we just have to look for them.
One indicator of our economy is the growth in network marketing and direct selling.  As a whole, the MLM industry is larger than most others, with over $34 BILLION in retail sales. And, according to the Direct Selling Association (DSA) in 2014 there were over 18 MILLION distributors in the USA alone. Yet, the market is wide open and poised for explosive growth.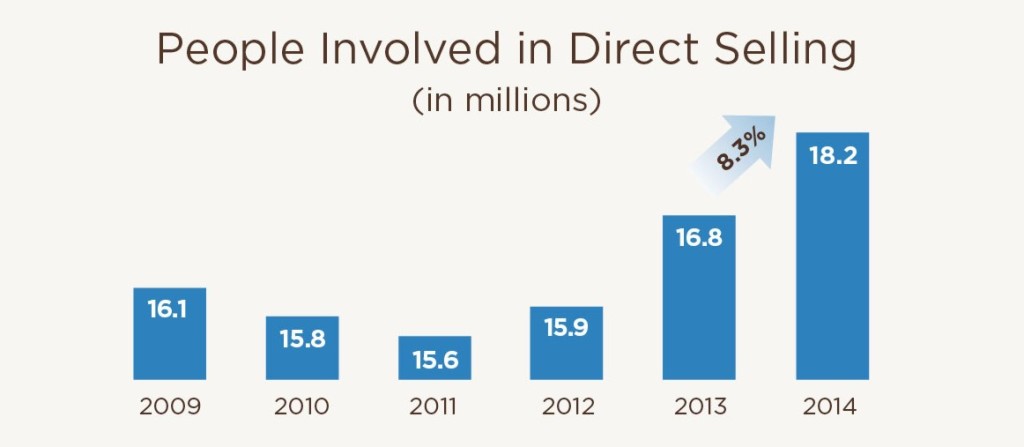 Even Forbes is suggesting that Multilevel Marketing (MLM) or Network Marketing could be a resource for retirement income. Multi-Level Marketing Company For Retirement Income
Do you want to be a part of that explosive growth? If so, we have a system that allows you to reach more people, in more places, simply. With today's technology, you can do business virtually anywhere.
Timing is everything…
While we were travelling this was evident. Some people we shared the business opportunity with told us they were too busy, some people were complacent where they were, and some people were close minded.  BUT… Nearly everyone we talked to over a week in 7 cities told us they wanted more time, money and freedom.
The secret to catching large striped bass and capitalizing on growth is learning how to fish with more lines, and take advantage of opportunities when they come along.
The opportunity for your success is HUGE! Get started where you are and while you can to take advantage of the explosive growth happening right now.
Until next time,
Create Opportunity and Achieve Success!
Barry Page
PMA101, LLC
***Subscribe to my YouTube Channel 
***Find me on Pinterest 
Barry Page is a  Registered Financial Consultant and licensed insurance agent located in Ocean Springs, MS. He coaches clients to achieve success, and helps families create and preserve wealth.
The PMA101 blog was launched to help you discover your passions and reach your goals. We share positive, inspirational content to help you maintain a positive mental attitude. Be sure to like, comment and share our blog with your friends and loved ones.
Check us out and subscribe to us on social media.
https://www.facebook.com/pma101